Social media platforms help build your followers, but how do you know the difference between your followers and your real fans?
It can be difficult to navigate and costly when trying to reach fans through social media and it seems the benefits are mostly for the benefit of the platforms you post on. Your updates and posts generate traffic for the platform but don't make your fans feel special and other than a few likes and comments don't do much.
For your fans to feel closer and more connected to you, you need something more. Once a website did the trick, now it's about your platform. You see your new home page should be in fact your own platform, and thats what we do. You can call them fan club platforms. Building your own app is expansive difficult. That's why we have built a platform that is your own platform, your own destination, with the technology to provide you with all of the things both fans and artists need to grow relationships and fan loyalty.
It's a complete fan engagement platform on multi-devices
Loyal fans will always go to the place you direct them. It takes very little for fans to take your lead and visit your unique domain name or download your mobile app. A simple post to your social channels teasing exclusive or windowed content on your platform works wonders and brings your platform to life immediately. With 100% reach and no ad costs and with the ability to charge for premium content on a subscription basis your fans will be informed each and every time you broadcast a live stream, upload a video or make a comment.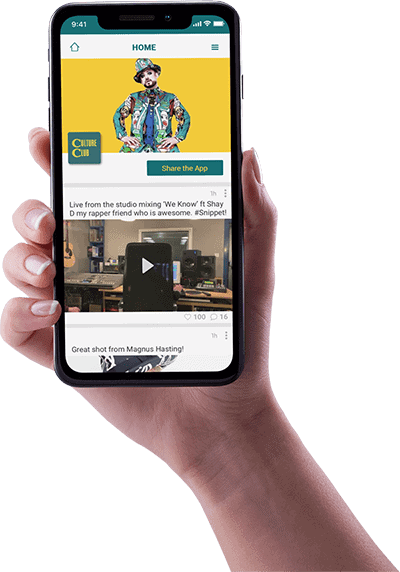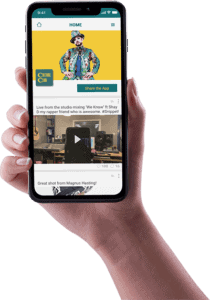 The FanCircles powered platform takes your brand loyalty to a whole new level and your fans will know how much you value them.
Using any of the big mainstream social networks builds loyalty with that platform but it doesn't have to be that way. Remember when your website was the most important connection with your fans? Well, the only reason this has changed is because of the amazing tools available to distribute via social networks. Reproducing these isn't easy and that's where we come in. We have built a state of the art platform just for artists, celebrities, cult TV shows and in fact any situation where fans are loyal.