VIP Community Apps NFT Holders Will Love
With A FanCircles Powered Premium NFT Holders App, You Can Gate Access To Content For Holders While Giving Access To The Wider Community Of Web2 Users.
Provide An Unrivalled Experience And Community For All.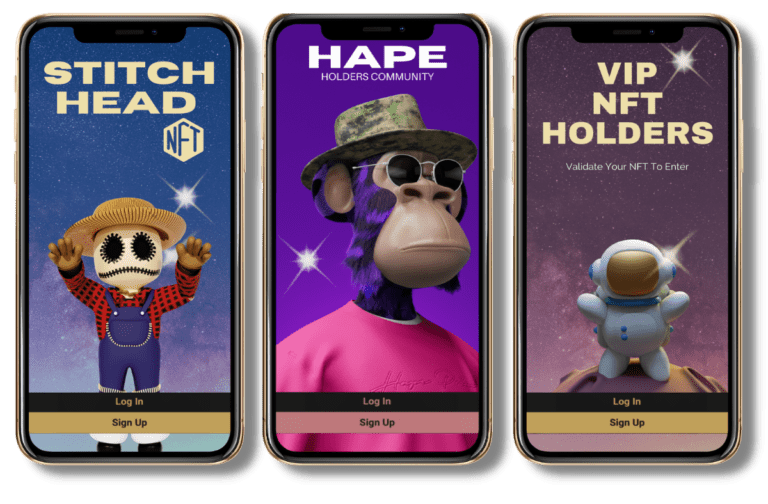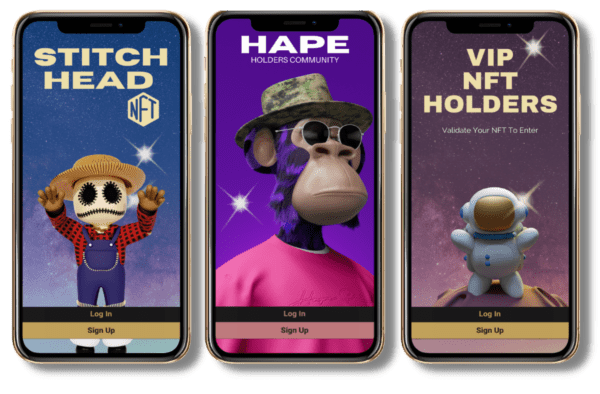 Onboard Web 2.0 Users To A Web 2.5 Platform With Web 3.0 Features
Welcome Your NFT Audience To A Platform That Everyone Can Understand.
With your own fully branded NFT holders community platform on Web, IOS and Android your project holders will have a Premium experience while creating the perfect environment for non-holders. Every feature can be locked for holders only or available to all. Give your fans every opportunity to see the benefits of buying into your project.
With your own NFT branded app, your project instantly stands out as Premium. And when it comes to merch and demographics of your holders, we've got you covered.
Our client apps are in app stores. 
NFT Holder Community Apps - Done Right!
Your Own App In Every App Store.