Live Video Broadcast Direct To Fans
Live video broadcast directly from your iPhone, OBS Studio, or any RTMP system, creating a bridge between your creative moments and your community. Engage, entertain, and monetize, all while maintaining control and delivering exclusive, immersive experiences that connect with your fan community.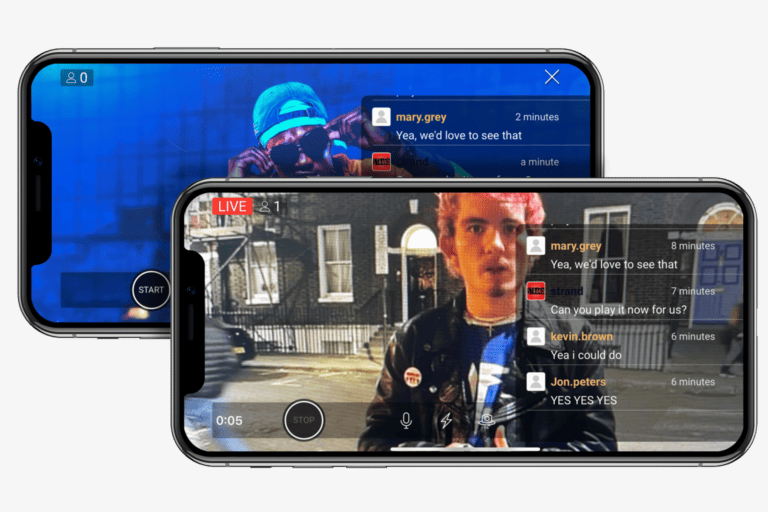 Live Video Broadcast Features
Grow Fan Loyalty with Live Video Streaming
Live video streaming within FanCircles powered apps unfolds a realm of opportunities for creators and artists to foster a deeper, more interactive relationship with their fanbase. These features not only allow the broadcasting of high-quality, immersive content directly from various platforms but also ensures that fans can engage in real-time through comments, enhancing the live experience. With the ability to set access levels, offer replays, and provide exclusive, intimate moments directly to fans, creators can strategically utilize live video streaming to amplify fan engagement, monetize content effectively, and build a community that thrives on exclusive, shared experiences. This dynamic interaction, coupled with the flexibility and quality offered by FanCircles, positions live video streaming as an invaluable tool in a creator's toolkit for community building and content sharing.
Our client apps are in app stores.