Patreon Alternative for bands And Music Artists.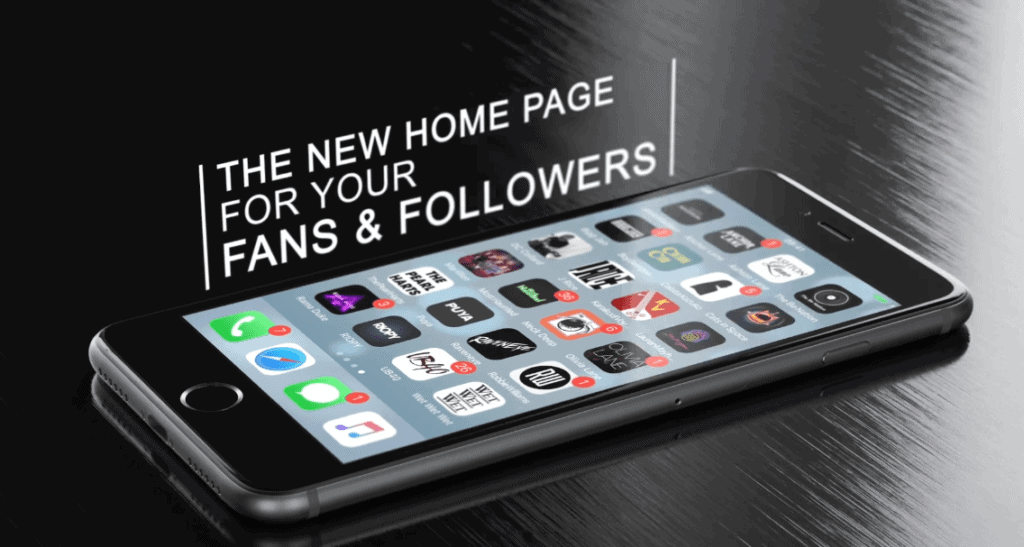 Why choose A Patreon Alternative For Bands And Music Artists?
FanCircles is the best Patreon alternative for bands and music artists. Patreon provides certain creators with a great subscription platform but few tools for
bands and music artists to communicate with their followers and fans.
Unlike OnlyFans, which is for adult content, Patreon offers creators a space to connect with followers and monetize their content, FanCircles goes a step further, especially for music artists. With the FanCircles Mobile App, artists not only have a dedicated platform tailored for iOS and Android but also a space that fosters deeper community bonds. Of course, there's also web access too.
This app-centric approach ensures that artists are embedded in fans' daily routines, amplifying engagement.
FanCircles provides invaluable first-party data, giving artists and labels insights that are crucial for targeted strategies. And with seamless integration of merchandise and ticketing, FanCircles offers a holistic solution, driving sales and fan loyalty. For music artists seeking a comprehensive fan engagement platform, FanCircles stands out as the optimal choice.
FanCircles provides a home for all of your fans, paid, or free.
Your Own Mobile App In App Store

Mobile Background Audio Steaming

List Shows / Sell Tickets

Mobile & Desktop Notifications

Available for extra on Substack

Can be used for Music and Podcasts.
Despite the success of Patreon as a platform for earning recurring revenues for creators, there are much better Patreon alternatives for music artists and bands with fan bases and fandom.
Why Do Your Need A Patreon Alternative For bands and Music Artists?
Patreon is great when you use social networks to drive your fans to it. The issue with this is you have to do this time and time again and ask fans to support you financially for this to work. Not all fans are ready to shell out their hard earned cash and also they shouldn't have to. Let them grow with you. This way you'll grow your audience. With us, all your fans can get involved. This way we are not only a Patreon alternative for bands and artists, but a full service platform for all the needs of creators and the creator economy.
What about fans that don't want to pay?
Here's where the problem really lies. Not all of your fans will want to pay for your content, but why should they be excluded from connecting with you? You could of course continue to use social networks like Facebook, Instagram, Tiktok, Clubhouse, Twitter, Twitch, Reddit, Discord, Youtube, Vimeo and a plethora of other platforms to connect with them, but why, when you can have all of your fans in one place that you and fans can call home?
Home for your fans
As social media continues to limit your reach to your own fans, as well as the negativity and hatred that seems to thrive on the big platforms, there are big decisions that need to be made on where you call "Home. Fancircles offer a great alternative for bands and music artists. It's what we do.
This is where a FanCircles powered platform comes in to play.
We build you your own creator platform. A platform that is safe for you and your fans and provides a catch all for every single one of them, paid or free. This means that all fans can be in one place where you can not only build your relationship directly with them but also for fans to build relationships with each other in a community with you, the creator at the heart of it. 
Why will fans join my platform?
Simple really. If you tell your fans where to go to they follow. Right? As your fan base grows, you move to bigger and bigger venue, further and further apart. Fan travel further to reach you. Any promoter will tell you this. There is only loyalty to you, not the platform you connect with your fans through.
Sounds too good to be true?
It does at first seem that way, and that's because you probably think that it will cost you money and there's no guarantee that fans will follow your lead. Well, it doesn't cost you money. We take all of the risk for you. The fans that don't want to pay to be part of your community are just that – free. We charge you nothing. For fans that want "Premium" access, well, that's where we take our fees. So, your whole fanbase can be in one place and you take zero risk.
You're probably reaching less than 1% of your fans on social networks
This is an increasing problem when you don't own your own social network. What you get from us is your own social network. A social network with everything a content creator needs to build and grow an audience as well as make every single one of them feel special. No algorithms are gonna stop you from reaching them. When you post or go live ALL of your fans know about it.
What else does this platform do?
We've built the creator platform you've probably already imagined many times. A platform that is branded as you. We sit behind the scenes advising and helping to make your platform a success from day one.
Wow, this sounds great but complicated
First of all, we don't leave you to learn all of this yourself. We hold your hand through launching your platform and you'll benefit from a wealth of knowledge we have through doing this for 4 years and with our music industry background. 
It's also actually very easy. We build this with creators in mind and without trying to reinvent the wheel. What we have reinvented in who benefits. This is about you the creator. Not about big tech, music streaming that pays you next to nothing and social platforms that make you pay to reach your own fans.
I'm Interested, but still don't quite get it
In a nutshell, we build for you, your own app on iPhone and Android phones as well as a web app. It's your app with your name stamped on it and all about you and your fans. We just power it for you. You can communicate with fans freely and you can sell your music, merch and tickets without middlemen. Of course, you can also link to Spotify and Apple Music, Ticketmaster and Eventim, your merch company or ours. We're here to be a connector and that's what we do for every single artist we work with.
We can help you organise fan club only gigs and live streams and manage everything for you if you don't want to. The only thing you need is fans.
You won't be disappointed.