Fan Engagement Isn't Rocket Science
Understanding Followers vs Fans
"It's not rocket science, it's about a genuine relationship between an artist and a fan"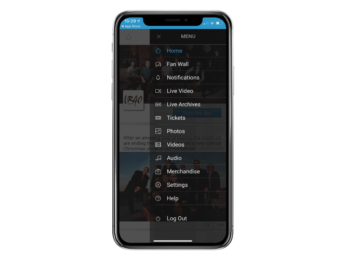 Here's an interesting figure to open with
89% of GigRev powered artist app users feel more connected to the artist on this
subscription-based platform than on any other – yes, that includes the (free to use) titans
of social media..
What's that coming over the hill?
Subscription-based platforms for fans who want sustained engagement, exclusive content
while being able to talk to other like-minded fans about the artist they love. We've been
talking about this for a while and yet we're still the best kept secret in the music industry.
That's why we asked the fans themselves..
We survayed users of our platform and this is what we found. The Survey concentrated on Free and Premium users and in total we surveyed 207 people.
Prefer Subscription to One Of Fees
Agree Subscriptions Are Good Value For Money
$3.99 to $5.99 reasonable amount to pay per month
Said they'd rate our platform 5 out of 5 (See app store reviews)
Kevin Brown, founder of GigRev, recently took part in an online panel discussion hosted
by AIM titled "No Fans, No Money- Engage With Your Audience and Unlock Revenue in
the Process" which featured the following speakers;
Lucy Pullin – Board Director of Featured Artists Coalition / Singer Songwriter / ArtistManager, ie:music
Shingai Shoniwa – Artist + Director + Co-founder, Zimtron + The Floor
Patrick Mills – Artist Lead, DICE
Callum Johnson – Friend of AIM Manager, Association of Independent Music (AIM) (Moderator)

The conversation focused heavily on what a genuine fan wants from their favourite artists, highlighting the hugely popular exclusive Roundhouse gig by Robbie Williams, which
gave existing subscribers the chance to see him in a more intimate setting. Lucy Pullin, who was instrumental in putting this show together, added that people couldn't just subscribe because of the gig announcement. Fans had to be already subscribed for a period of time, making sure that loyalty to the app was rewarded. A true reward for true engagement.
Of this particular idea, Lucy said "..It's not rocket science, it's about a genuine
relationship between an artist and a fan"

It really is that simple. So why isn't this already widespread and standard issue in the
industry? Just a few years ago, the subscription model for artists was seen as a naff throwback to the fanclub days of old. But this is the fanclub for the modern fan.
And the fans are indeed seeing the benefits. The artists are seeing the benefits, too.
Artists, managers and labels are looking for new ways
Artists, managers and labels are looking for a long term, sustainable way to maintain these direct relationships.

We've seen the countless bedroom "gigs" since lockdown began, but what happens when
everything goes back to (sort of) normal? Is everyone going to play every single week
online? No, do you know why not? Because it'll get boring for everyone.
Subscription models allow the mutual understanding that fans are supporting the artist on
an ongoing basis, not paying for a one-off piece of content.
There's been Band Chats, Song Masterclasses, Cooking, Wine Tasting, Film Reviews
and so much more happening on the GigRev artist apps over the last few weeks. The
feedback has been incredible – the fans absolutely love seeing their favourite artists doing
something different. There's been live streamed performances, too, obviously but this is
just a snapshot of what these direct fan to artist relationships are going to look like in the
future!
The very near future.
Want to Learn how to grow revenue from fans?