Substack Alternatives For Music Artists And Bands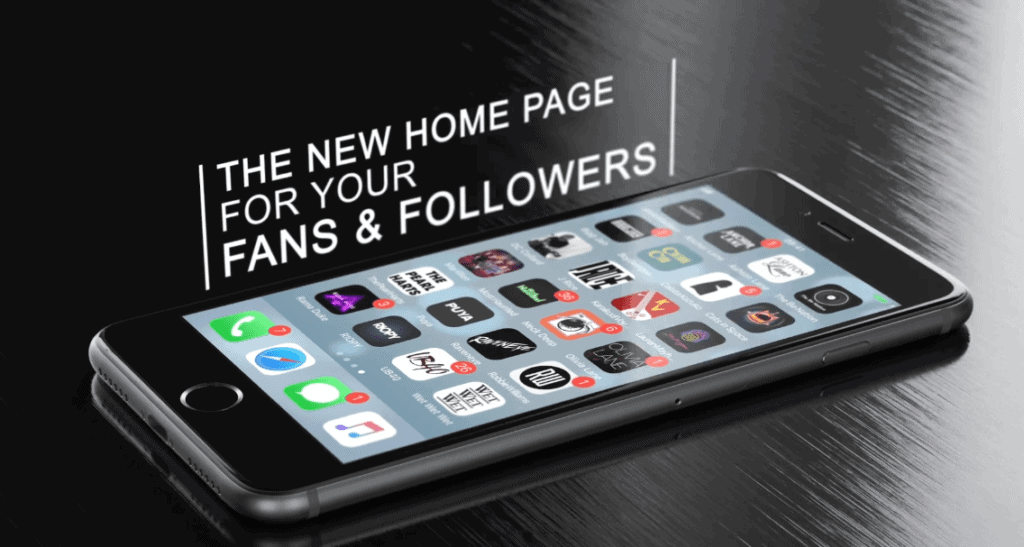 Substack Alternatives For Music Artists
FanCircles is the best Substack alternative for music artists and bands. Substack offers a robust subscription platform tailored for specific creators, yet it lacks comprehensive tools for bands and music artists to engage with their audience. Most importantly it doesn't offer a branded mobile app, so fans won't be able to download your own brand app from app stores.
Mobile apps have become indispensable. They offer unparalleled accessibility, allowing brands to be a touch away from their audience at all times. This immediacy fosters stronger engagement, deepens user loyalty, and amplifies reach. As user behavior shifts increasingly towards mobile, having a dedicated app is no longer a luxury—it's a necessity for any brand aiming to stay relevant and competitive.
FanCircles serves as a hub for every fan, whether they're subscribed or just following for free.
Mobile Matters
In today's digital age, the significance of mobile accessibility cannot be overstated. FanCircles recognizes this imperative and is designed with a mobile-first approach, ensuring that artists and fans enjoy a seamless and engaging experience on their smartphones. This focus on mobile accessibility sets FanCircles apart from platforms like OnlyFans, Patreon, and Discord, which may not prioritize mobile user experience to the same extent.
Statistics reveal that mobile apps account for over half of all internet traffic, underscoring the critical role they play in user engagement and retention. FanCircles leverages this trend by offering a robust and intuitive mobile platform, allowing artists to connect with their fans anytime, anywhere. This mobile-centric approach not only enhances user experience but also fosters deeper connections and community engagement, making FanCircles the go-to platform for the music and entertainment industry.
Your Own Mobile App In App Store

Mobile Background Audio Steaming

List Shows / Sell Tickets

Mobile & Desktop Notifications

Available for extra on Substack
Despite the success of Substack as a platform for creators to monetize their content through newsletters, there are superior Substack alternatives for music artists and bands with dedicated fan bases.
Why Do You Need Substack Alternatives For Music Artists?
Substack is effective when you leverage other platforms to direct your fans to your newsletter. However, the challenge with Substack, and why many seek Substack alternatives for music artists, is the repetitive need to drive traffic and request financial support from fans. Not every fan is prepared to part with their money, and they shouldn't always have to. This is where Substack alternatives for music artists come into play. Let them evolve alongside you, fostering a growing audience. With us, every fan can participate, making us not just another among Substack alternatives for music artists but a comprehensive platform catering to all creator needs.
What About Fans Who Aren't Ready To Pay?
This is the crux of the matter. While not every fan wishes to pay for content, they shouldn't be sidelined. You could persist with various platforms like Facebook, Instagram, TikTok, Clubhouse, Twitter, Twitch, Reddit, Discord, YouTube, Vimeo, and more. But why scatter your audience when Substack alternatives for music artists, like ours, can consolidate them in one dedicated space?
A True Home For Your Fans
With mainstream social media platforms increasingly curtailing your reach and the prevalent negativity on these platforms, it's crucial to decide where you truly belong. This is why many are turning to Substack alternatives for music artists.
Enter FanCircles.
We craft a unique creator platform for you, standing out among Substack alternatives for music artists. A sanctuary for both you and your fans, capturing every single one, whether they're paying or just there for the experience. This ensures a unified space to nurture direct relationships with fans and foster a community where fans can connect, placing you, the creator, at its core.
Why Would Fans Migrate To My Platform?
It's straightforward. When you guide your fans, they heed the call. As your fan base expands, so does the distance between venues and fans. Yet, fans travel these lengths for you. Their loyalty is to you, not the platform, making the case for Substack alternatives for music artists even stronger.
Too Good To Be True?
It might seem improbable, especially considering potential costs and the uncertainty of fan migration. However, it's risk-free on your part. Non-paying fans can join at no cost. For those desiring "Premium" access, that's where our fees come into play. Thus, your entire fan base can converge in one spot, and you face no risks.
Your Reach On Social Media Is Probably Below 1%
Not owning your social network poses this significant challenge. With us, you gain a personalized social network equipped with all the tools a content creator needs to flourish and make every fan feel valued. No algorithms will hinder your reach. Every post or live session is broadcasted to ALL your fans.
What More Does This Platform Offer?
We've realized the creator platform you've likely envisioned. A platform that mirrors your brand. We operate in the background, offering guidance to ensure your platform's success from its inception, making us a top choice among Substack alternatives for music artists.

Explore the Distinctive Edge of FanCircles as a Substack Alternative
FanCircles redefines the standards of fan engagement and community building, particularly in comparison to platforms like Substack. Let's delve into the distinctive features and bespoke environment that establishes FanCircles as the number one platform for building robust fan communities.
Access Unparalleled Fan Insights
You are more than just a user; you have access to a vast reservoir of fan data and insights. The fan data is yours and instead of being third-party, you have full access.
Elevate Engagement and Interaction
From live video streams to interactive announcement walls and member connections, the opportunities for interaction are boundless. In this regard, the newsletter-centric model of Substack may fall short in fostering such diverse engagement.
Forge Your Unique Brand Identity
FanCircles provides each artist with a canvas to craft their unique narrative. With the opportunity to create a branded experience, FanCircles enables you to establish a distinct identity and cultivate a sense of belonging among fans—a level of personalization that the publishing-focused Substack may not facilitate.
Embrace Flexibility, Diversity, and Inclusivity
FanCircles empowers you with the flexibility to determine subscription prices and curate content for a diverse audience. We are champions of diversity and inclusivity, offering a range of choices that distinguish our platform.
Prioritizing Safety and Positive Interactions
Safety and positive interactions are paramount within any FanCircles powered community. Equipped with advanced moderation tools, we are committed to maintaining a harmonious and secure environment for all members.
Experience Integrated eCommerce
FanCircles brings the excitement of shopping directly to your community with our integrated eCommerce feature. From the ability for you to sell your exclusive merchandise and fan collectibles, we offer a shopping experience that means you continue to sell though your current channels.
Give Exclusive Access to Concerts
We serve as your gateway to exclusive concerts and unforgettable experiences. With comprehensive event listings and privileged access to paying subscribers, we are dedicated to creating the tools for you to create memorable moments for your community.
Become a Part of the FanCircles Community
Unlike other membership platforms such as OnlyFans, Patreon, and Discord, which cater to a broad audience, FanCircles is specifically designed as the number one solution for music artists, labels, and the entire entertainment industry. Our platform is meticulously crafted with a plethora of features to meet the unique needs of artists and fans, creating a harmonious and vibrant community. We extend a warm invitation for you to join the FanCircles community, where together, we will create a rich tapestry of memorable and shared experiences.