Understanding Fan Communities
The digital landscape has been significantly shaped by the burgeoning of fan communities, sprouting in every conceivable online space and embracing a myriad of interests, from Harry Potter to K-pop. These fan communities have transcended the bounds of mere collective interest, developing into robust online spaces where devoted fans establish connections, united by their love for various forms of entertainment such as TV shows, movies, and music. But what is it that renders these fan communities so remarkable? And why have they embedded themselves as a crucial component of contemporary culture? In this exploration, we delve into the imperative of understanding fan communities in today's digital epoch, a vital undertaking for anyone aspiring to engage with today's most zealous and interconnected audiences. Let's embark on a journey into the enthralling domain of fan communities!
A fan community is a collective of individuals, conjoined by their enthusiasm for a particular entity, whether it be a TV show, movie, book series, or video game. These communities can vary in size, from a small group of fans to a massive global network, but all that really matters is you have fans that are real fans. 1000 true fans that support you maybe all you need.
The evolution of fan community culture, significantly propelled by the internet, has revolutionized the way fans interact, enabling them to forge online communities where they can discuss and celebrate their shared interests, as well as create and share fan art, fanfiction, and various forms of creative expression.
Fan communities have burgeoned into powerful entities, transcending mere groups and evolving into robust networks where individuals unite over shared interests, be it music, TV shows, or other forms of entertainment. At FanCircles, we've witnessed the magnetic pull of these communities, where fans are not merely spectators but active participants, contributing to the narrative, sharing experiences, and even driving real-world change.

The Digital Evolution of Fandoms
The internet has not only altered how fans interact with their beloved interests but has also reshaped the dynamics within these communities. Unlike the past, where fans were passive consumers, the digital realm has enabled them to dissect, discuss, and delve deeper into their fandoms, fostering a new level of engagement and dedication. This evolution has brought forth a new paradigm in fan culture, where engagement transcends traditional boundaries, and fans, regardless of geographical locations, can unite, discuss, and celebrate their shared passions.
Why Thinking of Your Potential Customers as a Tribe is Important
The concept of a 'tribe', as borrowed from Seth Godin, is not about the number of people you invite over for a festive meal. When Seth speaks of a tribe, he refers to the people who genuinely understand you – true fans of what you do. These individuals will either purchase something from you or recommend you to others, both of which are valuable. Your actions, your creations, resonate with your tribe in some manner, often on an emotional level. Consider the people who will queue overnight to get the latest iPhone or wait online to get tickets for a significant event like Glastonbury, or those who will always purchase the same brand of a regular item.
Thinking of your potential customers as a tribe is crucial for several reasons. It prompts you to perceive potential customers as real people, which they are. Traditional marketing often refers to "users", "leads", or "subscribers", but when we start considering people as a tribe, we not only perceive them as a group but also as individuals we care about, perhaps even people we have a responsibility towards.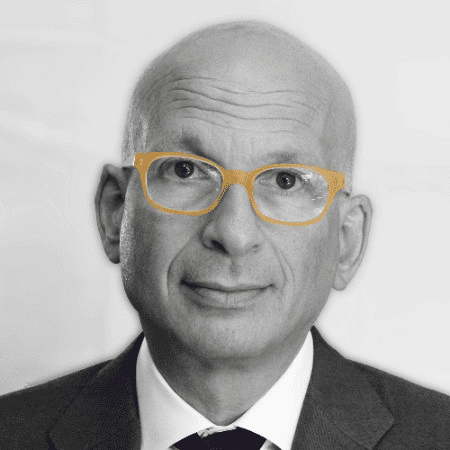 "Fans don't just buy a product. They join a tribe." – Seth Godin
The Colorful Language of Fans
Fan communities, whether they revolve around music artists, movies, or other forms of entertainment, have crafted a language that is uniquely their own. This language, rich in expressions and phrases that might seem cryptic to outsiders, serves to strengthen the bonds between community members, creating a sense of belonging and shared understanding. Let's explore some key terms:
Stan: A portmanteau of "stalker" and "fan," used to describe a highly devoted fan.
Ship: Derived from "relationship," it refers to fans' desire for two people, often fictional characters, to be in a romantic relationship.
Fancast: Fans suggesting actors for roles in yet-to-be-made film adaptations.
Fanfic: Short for "fan fiction," it involves fans writing their own stories based on existing characters or settings.
OTP: Stands for "One True Pairing," indicating a favorite combination of characters in a romantic relationship.
Mobile Matters in Community Building
In a world where mobile usage is paramount, with statistics indicating that a significant portion of internet users are on mobile devices, FanCircles prioritizes a mobile-first approach. We ensure that fan communities are not only accessible but also provide a seamless, engaging user experience across devices. This strategy aligns with user behavior, ensuring that your community is connected, engaged, and vibrant, anytime and anywhere.
FanCircles vs The Rest: A Clear Distinction
When exploring "Discord alternatives for music" or seeking platforms to build fan communities, FanCircles stands out by providing a holistic, artist-centric solution. We ensure that fan communities are not just spaces for interaction but also potent tools for brand building, content monetization, and fan engagement, all while ensuring you remain in control.
Engaging with Fans: A Two-Way Street
Social media has redefined how artists and creators interact with their fans, but to the expense of the direct to fan connection fans and artists need to cultivate a dedicated fan base. Fans want to be participants, engaging with their favorite artists and creators in unique and meaningful ways. Live streams, Q&A sessions, exclusive content, and online communities or fan clubs are just a few ways in which artists and creators can build and nurture these relationships. At FanCircles, we've crafted our artist branded platform to facilitate these interactions, ensuring that artists and fans alike have a space to connect, engage, and grow together.
FanCircles: A Pinnacle Platform for Fan Communities
FanCircles offers a harmonious blend of community, engagement, and creativity, providing a platform that resonates with both artists and fans alike. We extend an invitation for you to join the FanCircles community and collaborate in crafting a symphony of shared experiences and mutual growth.
In a world where platforms like Discord, Patreon, and OnlyFans offer limited customization and often prioritize their monetization over that of their users, FanCircles stands out by providing a canvas for artists to create a unique identity and make fans feel truly at home. It's a splash of color and a breath of fresh air in a landscape often marred by generic interfaces and restricted access to fan data.