The term community creator has become synonymous with artists and creators who build vibrant, interactive spaces for their fans and followers, and we're not talking about Instagram or TikTok pages. The concept of a community creator app extends beyond mere social interaction, providing a hub where creators can engage, monetize, and grow their fanbase in a structured, brand-centric environment. FanCircles is pivotal in the community creator platform movement, offering a plethora of features built to empower artists to build strong and sustainable fan club apps that not only build loyalty, but also revenue. A community platform is essential in putting you in control of your fan data and building true lasting fandom.
The Essence of Being a Community Creator
Being a community creator is not merely about amassing followers but about fostering a space where fans can interact, engage, and feel a genuine connection with the artist. The community creator app becomes a digital home, where every fan, whether casual or die-hard, finds a place to interact, share, and celebrate the creator's content and persona.
Engagement: Direct interaction, live streams, and fan walls.
Monetization: Subscription models, merchandise sales, and exclusive content.
Growth: Utilizing fan data to expand reach and tailor content.
A Snapshot of Key Features
| Feature | Description | Benefit for Community Creators |
| --- | --- | --- |
| Fan Data Ownership | Full control and access to fan data and insights. | Make informed decisions based on accurate fan data. |
| Branded Experience | A fully branded app that resonates with your aesthetic and vibe. | Maintain brand consistency across all fan interactions. |
| Diverse Monetization | Multiple revenue streams through subscriptions, eCommerce, and exclusive content. | Maximize income while providing varied fan experiences. |
| Safety and Moderation | Robust moderation tools to ensure a safe and positive community space. | Ensure a healthy, positive environment for fans. |
| Event Management | Comprehensive event listings and ticket management. | Streamline event promotions and fan involvement. |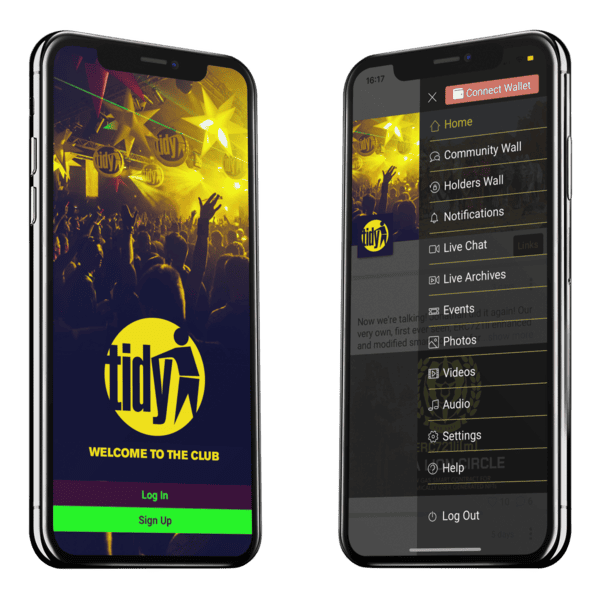 Why FanCircles is a Great for Community Creators
In the landscape of community creator apps, FanCircles shines by providing a platform that is not only robust in features but also prioritizes the creator's autonomy and fan engagement. Here's a closer look at how FanCircles elevates the community creator experience:
Ownership: Unlike other platforms, FanCircles allows you to own your fan data, ensuring that every interaction and piece of content is utilized to its fullest potential.
Flexibility: From subscription pricing to content gating, the platform offers the flexibility to curate fan experiences that align with your brand and strategy.
Engagement: With features like live video streams, announcement walls, and interactive forums, FanCircles ensures that fan engagement is always lively and meaningful.
Navigating the Future as a Community Creator with FanCircles
As a community creator, your journey is not just about creating content but also about building relationships, fostering engagement, and creating a sustainable revenue model. FanCircles, as a community creator app, provides a holistic platform where each of these elements is not only possible but also optimized for your unique creator needs. In a world where the term community creator is evolving, having a platform that adapts and grows with you is crucial. FanCircles is not just a tool; it's a partner in your community-building journey, ensuring that every step you take is supported, empowered, and enriched by a platform that understands and prioritizes your needs and those of your fans.
Embarking on your path as a community creator with FanCircles means stepping into a space where your creative freedom, fan engagement, and revenue generation are in harmony. It's about building a community that resonates, engages, and thrives in the digital realm. With FanCircles, your journey as a community creator is not just facilitated; it's celebrated, making every interaction, every piece of content, and every fan connection truly meaningful.